Indy Developmental Residential Service was founded in 2021. We serve as an agency that provides support and services to individuals with disabilities, behavioral needs, mental illnesses, and more. It is our hope that these individuals can achieve their goals and have as much of a sense of normalcy as we can provide. At Indy Developmental Residential, we offer a wide array of developmental disabilities and community rehabilitation services.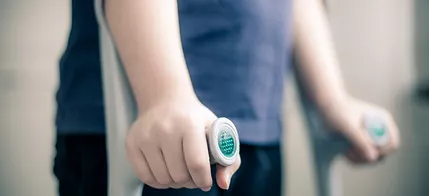 The mission of Indy Developmental Residential Services is to relentlessly serve quality person-centered services that empower individuals with intellectual and developmental disabilities to discover fulfilling opportunities and live meaningful lives.
The vision of Indy Developmental Residential Services will be a leader in providing waiver services. We are mission-driven and exist through our core values to provide quality person-centered services with dignity and integrity for individuals with developmental and intellectual disabilities. We will be recognized as a community resource and a force that serves and protects the individuals which we serve. We will expand services offered to people of all ages to build a more inclusive community where all are welcomed and valued to live a quality life. We will recognize and reward our service team for their unwavering commitment while providing them with resources to be successful personally and professionally.
At Indy Developmental Residential, our core values express and guide us to remain focused on what is truly important to us as an organization. These values do not change. They apply to every person, every situation, and in every action we take. They are the underpinning of who we are and the culture we create, every day.
INTEGRITY
Indy Developmental Residential starts and leads with integrity. We protect our integrity through our words and actions ensuring its consistent with our values in everything we say and do. Indy Developmental Residential integrity is display by: leading by example, holding ourselves personally accountable to do what is right and ethical, following policy, procedures, and rules of code of conduct, performing with high standards of excellence, communicating with honesty, compassion, directness, respect, collaborating with others using our mission and values to guide the decisions we make, encouraging others to think, act and respond with integrity and dignity, and encouraging strong character, courage, strength, honesty and trust.
PERSON CENTERED
Indy Developmental Residential exists as an organization to assure that individuals we serve reach the highest level of functioning and best quality life as possible. Our team is our most valuable asset and the individuals we serve are our priority. Our staff are highly trained to deliver quality services tailored to meet the specific needs of the Person-Centered Individual Support Plan. We include individuals and the care team of their choice in the review and evaluation of our programs and services. We are goal driven and celebrate our individuals' milestones, their diversity, and cultural differences.
SELF-DETERMINATION
Indy Developmental Residential believes that all people have a right not just be included in all areas of society but have the right to be seen, heard and make valuable contributions to our society. Often, individuals with intellectual and developmental disabilities are at risk of being devalued and may need supports and services to ensure their individual rights are protected. Indy Developmental Residential is committed to assisting individuals in developing and maintaining relationships, opportunities, and living arrangements which are fulfilling, meaningful, and of the individual's choice. This includes the right of human dignity. People with developmental disabilities should be afforded the same dignity and respect as individuals without disabilities. Individuals will be encouraged to express individuality, make choices, choose lawful possessions, privacy, and treated with respect.
COMMUNITY INTEGRATION AND INCLUSION
Indy Developmental Residential will support and motivate individuals to become valued members of the communities in which they live. This includes (but not limited to) attending school, seeking employment, shopping at local stores, participating at recreation facilities, volunteering, attending community spiritual/social engagements, and accessing and receiving community health, therapy, and financial services.
​MEANINGFUL DAY
Indy Developmental Residential is committed to assisting individuals complete their daily tasks and providing learning opportunities throughout an individual's day. Daily tasks and learning opportunities may occur on a formal basis as part of a daily schedule, or on an informal basis by taking advantage of every opportunity to address the individual's needs.
PROTECTION FROM HARM
Indy Developmental Residential is responsible for ensuring that the individuals we serve are safe from harmful environments, abuse, neglect, or exploitation. Indy Developmental Residential is committed to providing safe living and working environments for staff and individuals. Our goal is to increase safety and health awareness to and reduce injuries and property damage. We achieve this through (but not limited to) intensive evaluation of the health risks and needs of our individuals, empowering our staff through on-going trainings, and continuous environmental quality checks.
Indy Developmental Residential Services
LLC Awarded Accreditation
Indy Developmental Residential Services received the highest level of accreditation from an international organization that promotes quality, value and optimal outcomes of services for people with disabilities during an accreditation visit in October, 2021.

INDY DRS has been accredited for the maximum period of three years for its home and community services programs by CARF International.

This accreditation decision reflects the center's substantial conformance to the CARF standards. An organization receiving a three-year accreditation has put itself through a rigorous peer review process. It has demonstrated to a team of surveyors during an on-site visit its commitment to offering programs and services that are measurable, accountable and of the highest quality.

The service providers are knowledgeable of care options and linkages to assist the person served; use resources, including technology, effectively and efficiently; and are aware of regulatory, legislative, and financial implications that may impact service delivery for the person served. The service provides are knowledgeable of their roles and contribution to the broader health, community, and social services systems.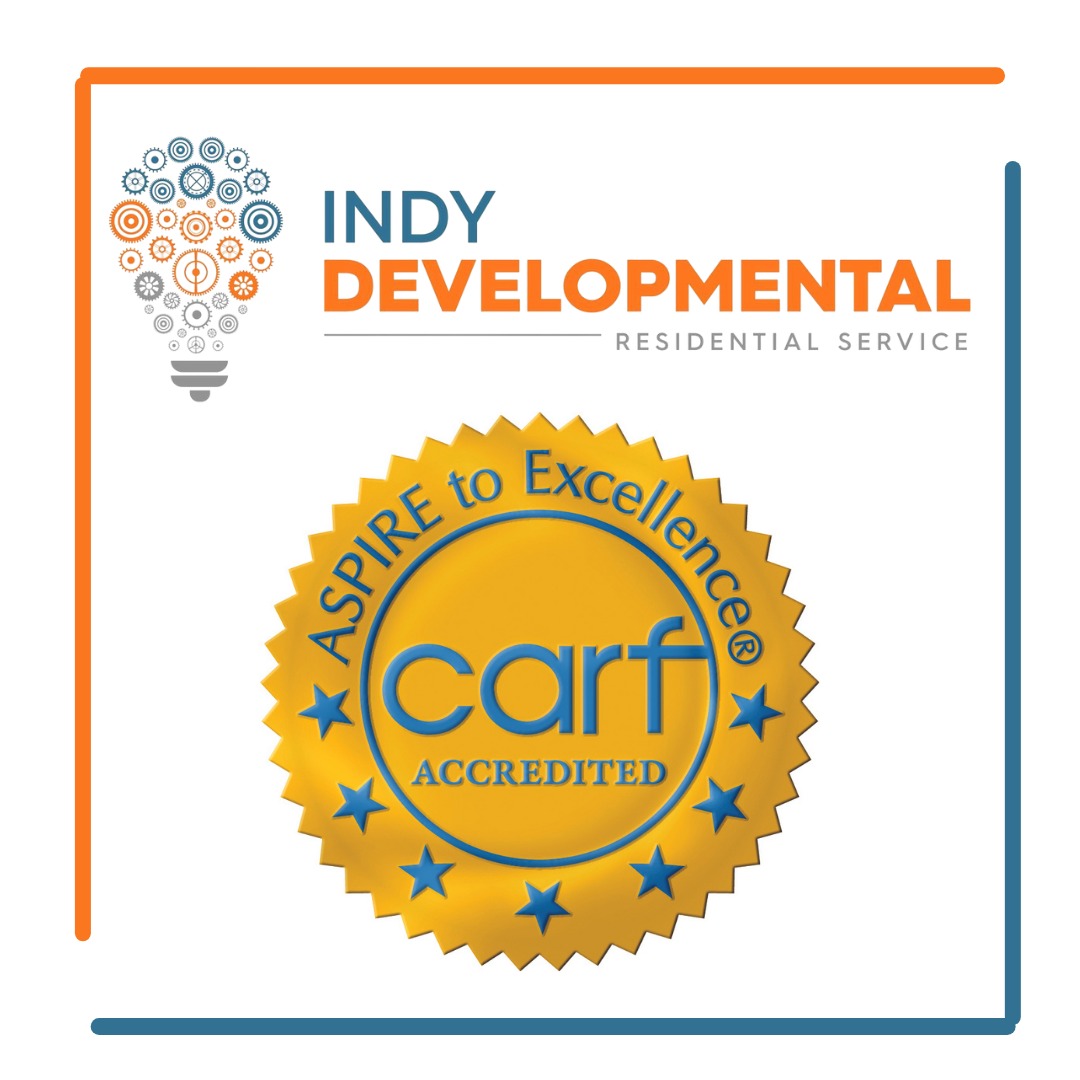 CARF International is an independent, nonprofit accrediting body that was founded in 1966 as the Commission on Accreditation of Rehabilitation Facilities. It establishes consumer-focused standards to help organizations measure and improve the quality of their programs and services.

A CARF-accredited service provider has applied the CARF set of standards for quality to their business and service delivery practices. CARF International provides a framework, then consults and advises health and human service organizations to help improve their service quality.

Choosing CARF-accredited programs and services gives you the assurance that: